I promised a few days ago for a big, picture filled posting about the happenings of the last month or so. That time has come, so here goes nothing.
First, my big boy started soccer. His coach's name is Patrick and I swear he has to be the most patient man on the planet. He is so good with the kids and even though he said that teaching a bunch of 4-year old's to play soccer was the equivalent of "herding cats," he's awesome. His son is on Riley's team and boy is he good. The first day of practice Riley was super tired. Its the first time he's ever really had a structured "activity" after his normal school hours, so those first few times were a little rough. He came home and fell asleep pretty much immediately after getting cleaned up and prepped for bed. His first game came and went and he did such a good job and his team won to boot. Go Green Lanterns (the kids came up with the name, can you tell?)!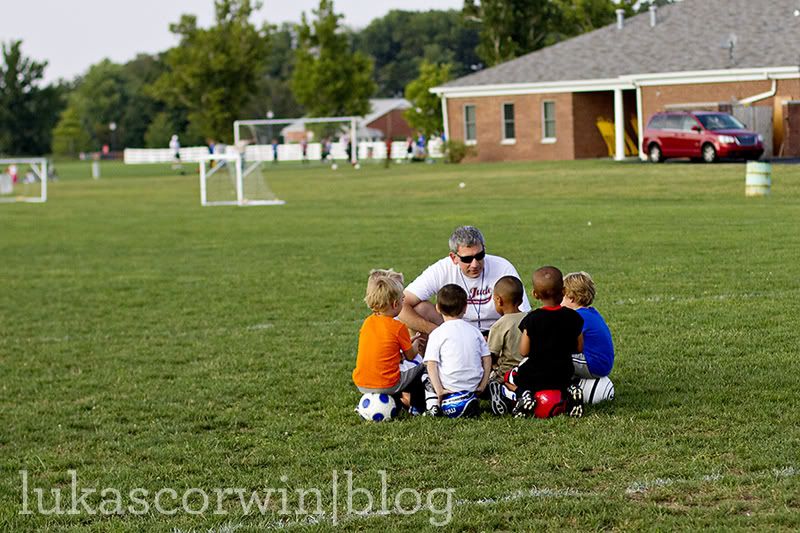 the amazing coach Patrick and the Green Lanterns on the first day of practic
e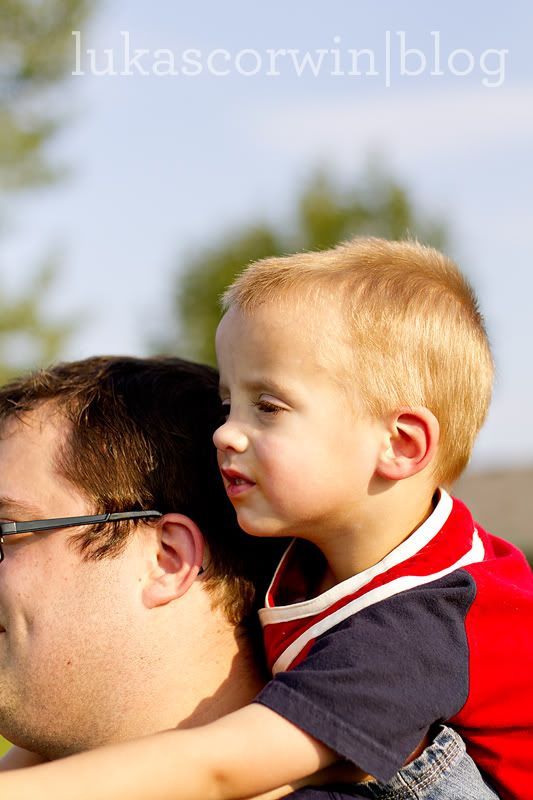 Hayden watching his big brother practice
My little man (Hayden) also started school and he loves it. A lot. He literally could not have cared less when I dropped him off the first time nor does he really care any other day for that matter. He runs in, hangs his backpack up, and he jumps right in with his classmates. When I pick him up, he's mighty happy to see me though. He gets a big smiley face sticker everyday because he's such a good boy.
my big school boy
Lukas also met with Dr. Farrell for his first cardiology appointment as an outpatient. It went exceptionally well. He had a repeat chest x-ray and all looked great on that end. She listened to him and made her assessment and said that he sounded so wonderful. We talked about his medications and where to go from here. We are to continue his Lasix until the script runs out, then we can discontinue it. She will keep him on the half tablet of 81mg aspirin though, just to keep his valve and conduit in good working condition. He will have another cardiology appointment in December for an echo just to examine everything working inside. Good news all around and those are the days we live for. Good is a word I have learned to love dearly.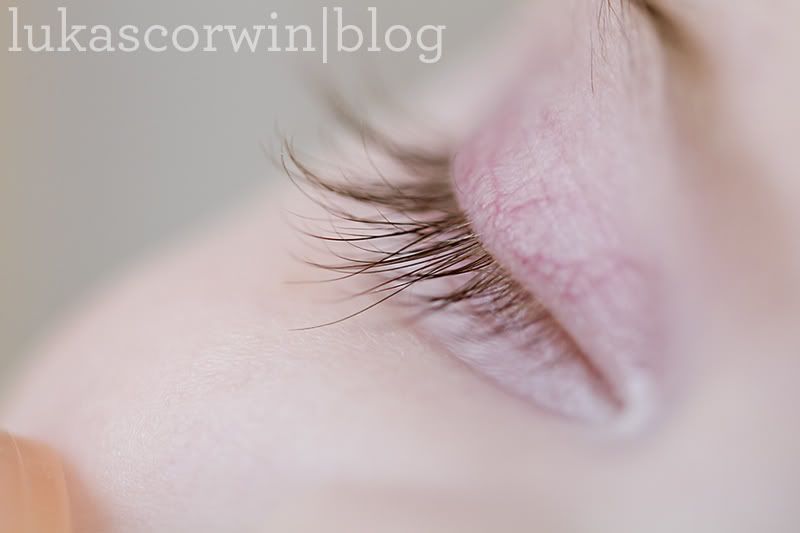 aren't baby eyelashes amazing?
More photos of Lukas are coming soon. We are working on his shots from his 3rd month birthday to share with you all! Lots more coming, so stay tuned.
I also shattered the screen on my phone, which was an epic fail on my part. It was sitting on the corner of the dining room table and the kids ran by acting crazy and knocked it off. As soon as I heard it hit the floor, I knew. It was shattered from corner to corner. It was not only shattered, but parts of the glass were separating. That meant tiny shards were coming out, which made for a not so pleasant event each time I answered my phone. Fortunately, we have insurance coverage on our phones so I got a new one with little fuss.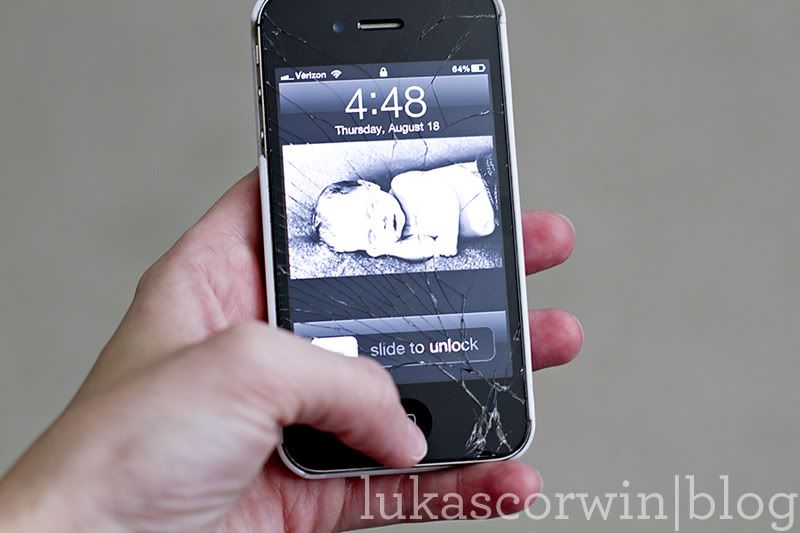 On the 27th, I had the immense pleasure of meeting the incredible Kristine McCormick, who is an incredible woman. In her, I found a friend and a confidant. She has worked so hard for the CHD community and in her goodness, beautiful things have happened. Because of her, Indiana will begin screening every baby using pulse oximetry as part of the normal newborn assessment. In her eyes you can see determination and good. I had the honor of photographing an important meeting of hers, where she talked about her work with Operation Healing Hearts and the strides she has made with pulse oximetry testing. She's truly amazing and if you haven't seen her blog, you need to. It will touch your heart in ways I can't even describe.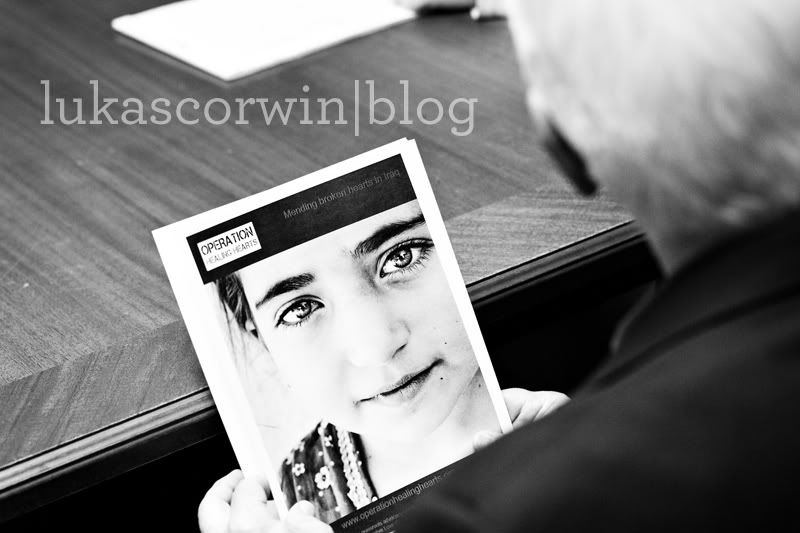 Kristine's Operation Healing Hearts materials - isn't that photo spellbinding?
The running and gunning continues this week. I have lots planned and a million things to get done. Never a dull moment around these parts. Want to know what I am most excited about? I was given the immense honor of being asked to photograph the Dick Lugar Community Run, Walk, and Health Fair at Butler University, which I am extremely excited about. Its going to be awesome and I can't wait. I've been going every year since I was probably in 6th or 7th grade, so to be granted the opportunity to capture it from my perspective is a pretty big honor.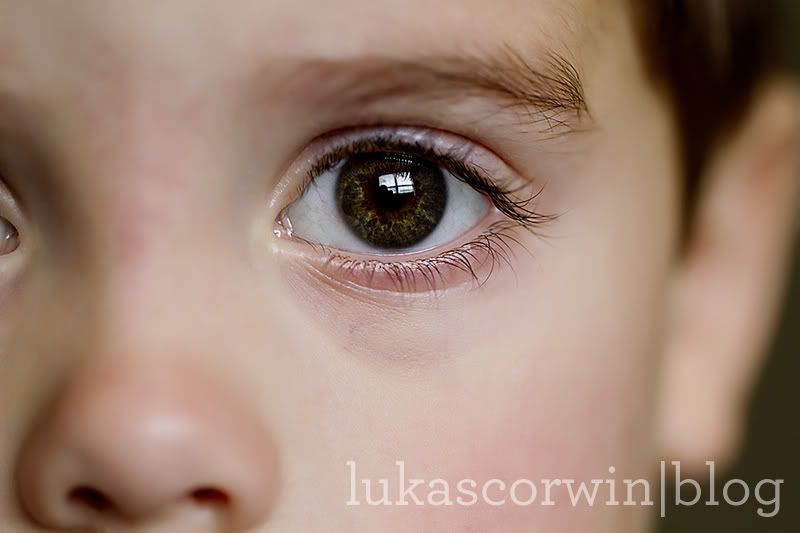 because everyone needs a random eye picture of course
Happy Monday everyone. Hope your weekend was fun and going to work or school wasn't too much of a drag this morning. Until next time...